AnyCon 2006
AnyCon '06
-
Subtitle
Dates
September 2-9, 2006
City
Duck, NC
Location
Unknown
Attendance
9
Sponsors
Macshazer Foods
WPBA Atlanta
zinxthinx technologix
File:Mac.gif


AnyCon™
The 2006 AnyNet Conference.
September 2006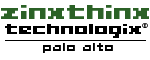 When
Confirmed - September 2-9, 2006. Gogogo!
Where
Benneh's Pants (simulcast)
Information
If you want to fly to the area, Norfolk International (ORF) in southern Virginia is the closest major airport. PHF is about 30 miles north of ORF. You might be able to get a cheaper flight there. Someone can come pick you up (they're only a couple hours away).
If you're an amateur pilot, here are some possible airports:

Pine Island (7NC2) - about 5 miles north of the cottage. Private, but looks like we could get permission to use it.
First Flight Airport (KFFA) - about 10 miles south of the cottage, and literally at the Wright Brothers' Memorial. Public. Problem: can't park for longer than 24 hours.
Dare County Regional Airport (KMQI) - about 15 miles south of the cottage. Public. Actually has an FBO, fuel, and looks like you can tie-down for several days at no charge.
Attendees
If you think you may be attending AnyCon, add your name here.
Tim Thompson (IRule)
Jeff Katten (vendor)
Ben Winslow (|Rain|)
Matt Higgins (Nifty)
James Sulak
John Koch
Mike Strauch (ThePlaque)
Angela Swindell (ThePlaque's ball and chain)
Daniel Chen (crimsun) -- arrives sometime the afternoon of the 2nd -- departs sometime mid-afternoon of the 5th
You?
Flights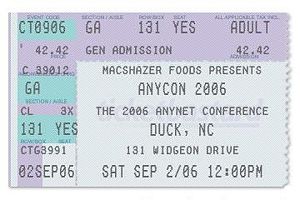 PHF arrivals (Sept. 2, 2006)
Arrival Time
Person
Airline / Flight
11:27 am
Jeff
Airtran 903
11:36 am
Matt
Delta 1006

PHF departures (Sept. 9, 2006)
Departure Time
Person
Airline / Flight
3:21 pm
Matt
Delta 6165
4:50 pm
Jeff
Airtran 644
Things We Might Want to Bring
BBQ sauce (arima is all over this one)
Stereo system (but if you play any JPOP, I will kick your ass) (got one there now)
Krispy Kreme (crimsun, hook us up, yo!) <-- no really, you _don't_ want donuts delivered from Greensboro
Condoms (You can never be too careful with the locals)
Webcam simulcastatronics (for long-distance AnyNet bureau comms to Japanland and beyond)
A DVD Player that will play every movie except Fletch (got one there now, but it might play Fletch :()
Cheap plastic kite
Taquitos
require sausage, egg and cheese
Maps
Simulcast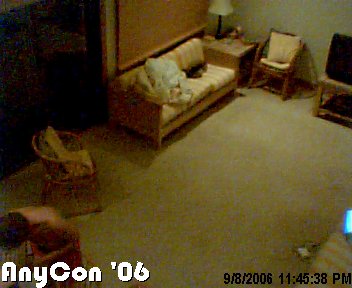 Pictures